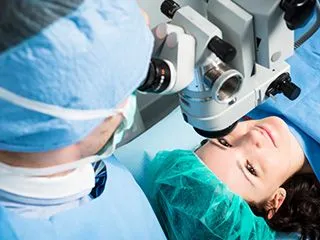 An increasing number of eye surgery options have become available. The physicians at Chapel Hill Ophthalmology provide surgical solutions for indicated conditions.
Eye Surgery Evolution
Advanced technology has made it possible to reshape eyes and, in some cases, restore vision to healthy levels for many people from all walks of life. Surgical techniques and tools have rapidly evolved over the past two decades to create procedures that are sight saving, safe, and helpful.
Types of Eye Surgeries
Cataract Surgery - Cataract Removal, Advanced Cataract Surgery, and Bladeless Cataract Surgery
Glaucoma Surgery - Laser and surgical options are available.
LASER Surgery - We have Lasers on-site, and provide several procedure options
LASER Treatment of Floaters - Provided on-site for eligible candidates
Removal of Lid and Conjunctival lesions/growths/bumps
Refractive Surgery/Laser Vision Correction - LASIK and PRK
- - - - - - - - - - - - - - - - -
A Poem by a patient of Chapel Hill Ophthalmology -