Understanding Glaucoma with Our Experienced Ophthalmology Team in Chapel Hill
Doctors of ophthalmology regularly work with patients with glaucoma, a common cause of vision loss nefariously known as "the sneak thief of sight." Since awareness and early detection is so critical, our team at Chapel Hill Ophthalmology is happy to educate our community about this prevalent eye health issue.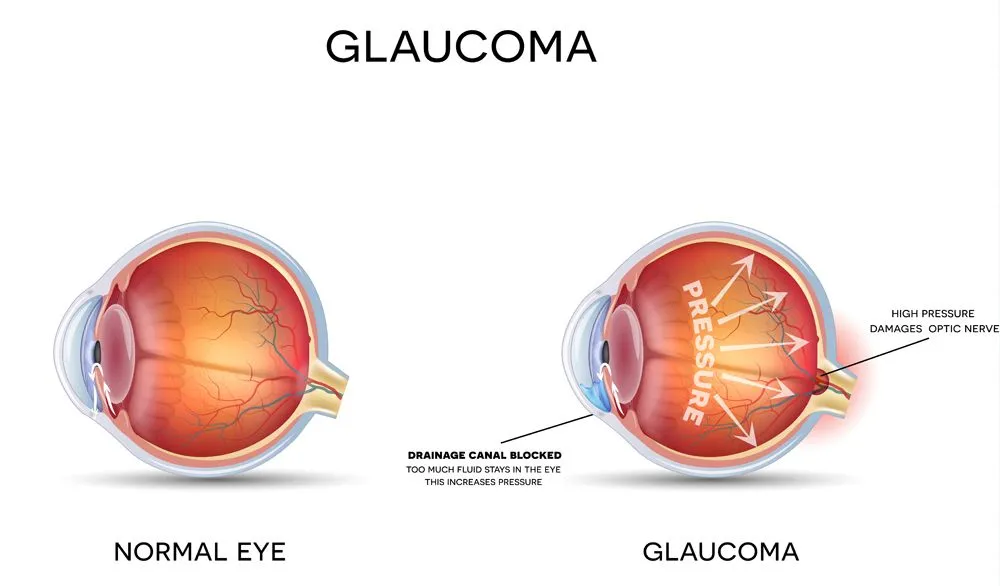 What is Glaucoma?
The insides of your eyes are filled with fluid that must constantly flow for proper eye health and function. When a person has glaucoma, something causes the flow of this fluid to slow, leading to increased inner eye pressure. As a result, the "weakest" part of the eye will give under the rising pressure—the part where the optic nerve connects to the eye. This damage to the optic nerve disrupts the way visual information is sent to the brain for processing, and can eventually lead to blindness if the glaucoma is left untreated.
There are actually several types of glaucoma (including some without increased inner eye pressure). The most common type, open angle glaucoma, is most common among adults over 60 (over 40 for African Americans). Other factors which can cause glaucoma include smoking, high blood pressure, diabetes, a family history of glaucoma, a history of eye surgery, and severe nearsightedness (myopia).
Signs & Symptoms of Glaucoma
Glaucoma can progress for years or months before any symptoms develop (hence it's dubious nickname), and unfortunately, glaucoma-related vision loss is irreversible. Some main symptoms are blind spots or patchy vision in the peripheral (side) field of sight. Eventually, tunnel vision can develop.
A more rare type of glaucoma, called acute angle-closure glaucoma, is considered a medical emergency and present with a sudden onset of eye pain, severe headache, nausea, vomiting, the appearance of halos around lights, blurry vision, and eye redness.
How a Chapel Hill Ophthalmologist Diagnoses & Manages Glaucoma
Our Chapel Hill ophthalmologist team has advanced medical training for the diagnosis and management of glaucoma, which you should be screened for at least every four years if you're over 40 and at least every two years if you're high risk or over 65.
We can diagnose the condition even at its asymptomatic stage using advanced digital technology and tests (no uncomfortable "puffs of air" required). This condition can't be cured, but it can be managed. Treatment may include eye drops or oral medications (to reduce inner eye pressure), as well as surgical procedures to improve the flow of fluid in the eyes.
Are You at Risk for Glaucoma? Visit our Team at Chapel Hill Ophthalmology
Contact the experienced and passionate team at Chapel Hill Ophthalmology today to schedule a glaucoma screening by calling (919) 942-8701.