At Chapel Hill Ophthalmology/Vision Clinic, our ophthalmologist specializes in providing the quality eye and vision care to patients across the surrounding areas. If you've been thinking about making the switch from traditional glasses to contact lenses, then one of the first steps you'll want to take is to schedule an appointment with our ophthalmology team. From there, we can make sure you receive a recommendation for the contact lenses that will best suit your needs, especially if you have an underlying eye or vision condition such as astigmatism.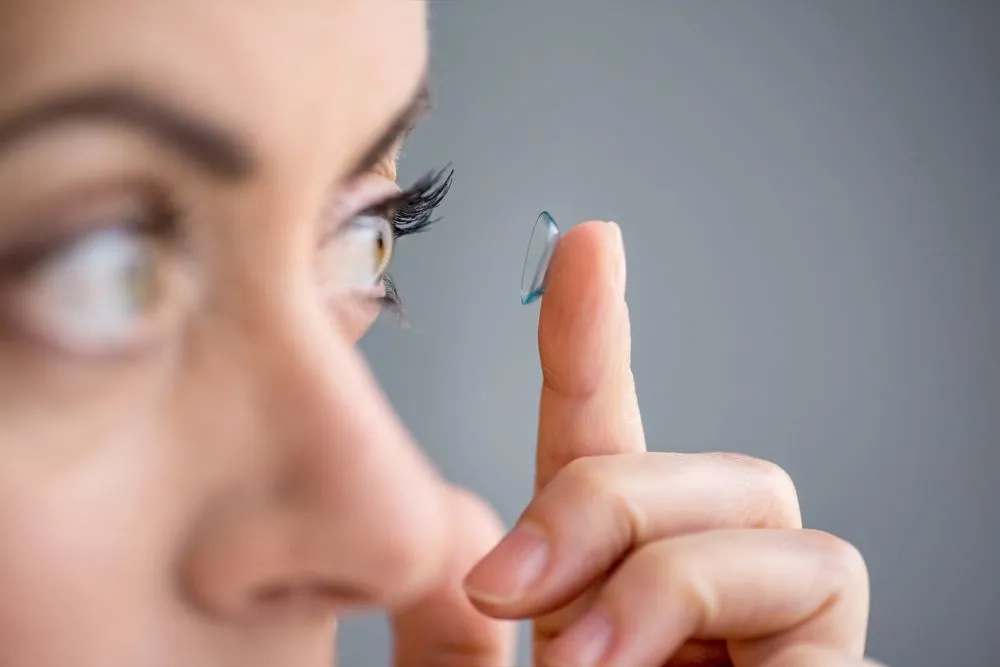 Understanding Astigmatism
Astigmatism is by far the most common eye/vision condition that can complicate the transition from traditional glasses to contact lenses. Specifically, astigmatism refers to an abnormal curvature of the lens of the eye, which can make wearing traditional contact lenses difficult or uncomfortable. Many people have astigmatism in at least one of their eyes, and the degree of astigmatism can vary greatly.
Can You Wear Contact Lenses With Astigmatism?
If you've been diagnosed with astigmatism, you may be wondering if this will prevent you from being able to wear contact lenses altogether. The good news is that it doesn't have to! There are plenty of contact lens options available specifically for those who have astigmatism. These lenses, known as toric lenses, are designed specifically to fit the curvature of the eye. They are typically made of a breathable silicone material for maximum comfort.
If you have astigmatism or suspect that you might, we encourage you to schedule an eye exam with our eye care team so we can officially diagnose your astigmatism and determine the exact degree of the curvature. From there, we can custom order toric lenses to suit your needs.
If you suffer from another eye or vision condition that prevents you from wearing "traditional" contact lenses, we also offer a variety of other specialty lenses at our vision clinic. Gas permeable contact lenses, for example, can also be ideal for those with astigmatism. These are a little more rigid than toric lenses but can be a better choice for those who need a high degree of vision correction. For those "in between," a hybrid contact lens may be ideal.
Schedule an Appointment With Our Chapel Hill Ophthalmologist
As you can see, having astigmatism doesn't have to mean missing out on being able to wear contact lenses. Schedule an eye care appointment with our Chapel Hill ophthalmologist today to get on your way to choosing the right type of contact lens for your unique needs! You can reach us at (919) 942-8701.