Our physicians, John H Wood, MD and David R Haas, MD are board certified ophthalmologists who provide routine and advanced medical and surgical eye care for adults and children.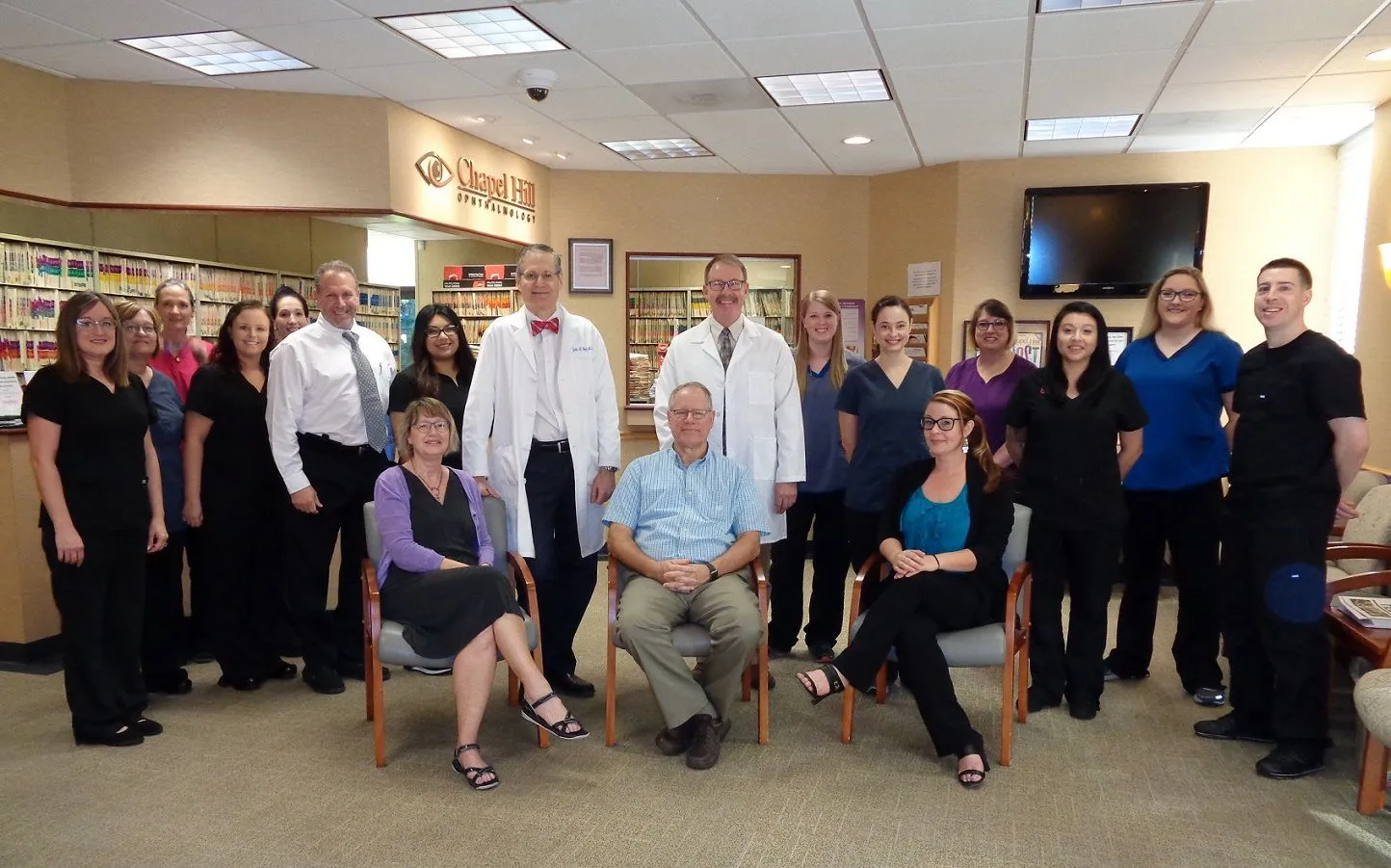 Dr. John H. Wood is a board certified comprehensive ophthalmologist, and has been a physician and surgeon with Chapel Hill Ophthalmology for 20+ years. He received his undergraduate degree from Wake Forest University, and received the degree of Doctor of Medicine with Honors from the University of North Carolina in Chapel Hill where he was elected to Alpha Omega Alpha – the medical honor society. Dr. Wood completed his medical internship at Roanoke Memorial Hospitals in Virginia. He completed his Ophthalmology residency and was chief resident at the University of Virginia. Dr. Wood is one of Consumer's Research Council of America's "America's Top Ophthalmologists" and is the Division Chief of Ophthalmology at Durham Duke Regional Hospital, and a member of the Performance Improvement Committee at Davis Ambulatory Surgery Center where he performs many of his surgical cases. Dr. Wood has a wide variety of interests and enjoys many activities with his two sons. Dr. Wood and family live in Chapel Hill.

Dr. David R. Haas has provided comprehensive medical and surgical eye care in North Carolina for 20+ years. Born and raised in Harrisburg, PA, Dr. Haas graduated as valedictorian from Harrisburg High School. He obtained a bachelor's degree in photographic illustration from Rochester Institute of Technology, and obtained post-graduate training at Pennsylvania State University shortly thereafter. He graduated from Jefferson Medical College in Philadelphia and was awarded the Mullen Memorial Prize in Ophthalmology. Dr. Haas completed a four year residency in ophthalmology, and internship at the Geisinger Medical Center in Danville, PA. He practiced comprehensive ophthalmology in Harrisburg for five years before coming to North Carolina. He is a diplomate of the American Board of Ophthalmology as well as a fellow of the American Academy of Ophthalmology, and also a member of the American Medical Association and the North Carolina Medical Society. Dr. Haas and his wife, the former Jean Hackney of Wilson, have relocated to Chapel Hill, and Dr. Haas has joined Chapel Hill Ophthalmology.