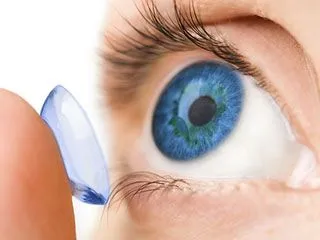 Our licensed eye care professionals and experienced staff fit and dispense virtually all types of contact lenses including; soft, disposable, bifocal, toric, tinted, Gas Permeable, and most specialty lenses.
Your vision is precious, and you desire the highest quality care for your eyes. Our patients turn to us for the best possible eye care services available, and we continually seek and achieve excellence in patient care and take a great deal of pride in our professional personalized service. Careful examination of your eyes will assure that you can safely wear contact lenses.
There are many contact lens choices; conventional soft, gas permeable, soft toric, disposables, cosmetic, and medically necessary contact lenses. The newest, silicone hydrogel lenses are safe for continuous wear for many people. Continuous wear lenses are extremely oxygen permeable; allowing up to six times more oxygen to pass through them compared other soft disposable lenses. Our physicians and opticians will help you choose the best contact lenses for eyes and life style.
If you are "Over 40", bifocal contact lenses as well as "monovision", are great alternatives to reduce your dependency on reading glasses.
Maintaining healthy eyes, with the best possible vision, requires regular eye exams and appropriate follow-up care. Contact us today and let Chapel Hill Ophthalmology handle all of your contact lens needs.